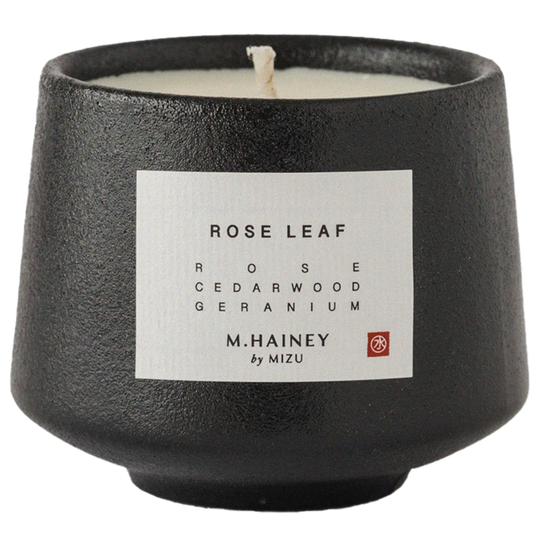 What do you do with a candle, once it's done burning? We designed the answer.
Introducing 4 new botanical candles.
A Lifestyle Brand for Mindful Living

100% Natural   |    Sustainably Sourced    |    All-Genders  
 
Made from Nature. We believe life is about the little moments, and our fragrances are designed to help you enjoy them.

Crafted from our therapeutic blends of sustainable botanicals, our work is inspired by a love of Nature, Modern Design and Mindfulness, creating everyday rituals to help you reconnect with the joys of living.

Handcrafted Since 2012.
"A brand of Natural Perfume that is revolutionizing the genre." - Vogue Paris
About our botanicals
Sustainability Index
MIZU is committed to sourcing sustainable and ethically-harvested materials from our partners around the world. Discover some of our favorite botanicals - how we source them - and their role in our fragrances.
Learn More
Psithurism ( n.) :  The sound of wind through trees. 
The Therapeutic Effects of Botanical Perfume
MIZU: Where Aromatherapy meets Fine Fragrance.    You've likley heard this before — Skin is our largest organ. Our skin is porous and provides a pathway into our bodies and central...
Read more